This Reiki 1 training day provides you with the knowledge and qualification to be able to heal yourself, friends and family. I am an experienced Reiki Master teacher and can trace my Usui Reiki heritage back to the original founder of Reiki in Japan. I have taught students from across the North West of England. The Reiki training course is relaxed, friendly and very informative. You will have plenty of opportunities to ask questions and practice.
The training workshop day covers: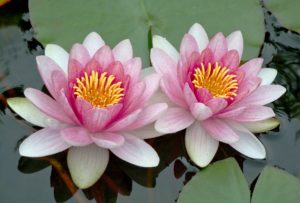 The history and principles of Reiki
The Reiki attunements
Healing yourself with Reiki – theory and practice
Healing others with Reiki – theory and practice
You will be taught to heal someone from a therapy bed and also a chair. There will be a few simple meditations throughout the day to help you relax.
The price for the training day and Reiki 1 qualification is £100. This includes your training, training material, Reiki 1 attunement, certificate and refreshments. You will need to bring your own lunch and a pen.
Here is some feedback from previous Reiki training students. There is more on my Facebook page:
"Did Reiki level 1 with Julia and she is so informative , makes you feel welcome and such a lovely lady ! would definitely recommend and will be back for level 2 . thankyou ! X " Lorna April 2017
"I did Reiki 1 with Julia on Sunday, it was a great day, very well thought through and very clear. Had a great time with the other students and felt very comfortable. Highly recommended." Jim November 2015
"I recently completed a Reiki 1 training course with Julia and want to say how very much I enjoyed it. The whole experience is life changing and Julia is a great teacher. I would advise anyone thinking of becoming qualified in practising Reiki to speak to her. I will continue to progress for my Reiki 2 with her when the time is right. Julia is a very special lady." Jan October 2015
The event is being held in my home training/therapy room in Culcheth which is only 5 to 10 minutes from the M6, M62 and East Lancs A580 major roads. We start at 10am and finish at 5pm.
Should you have any questions, would like to book or maybe need a different day please call me.
kind regards
Julia
Culcheth Healing
07931 337 941
Note: You need to do the next qualification Reiki 2 to heal the public