Card Readings By A Clairvoyant and Psychic In Cheshire
Angel Cards | Oracle Cards | Flower Cards | Tarot Cards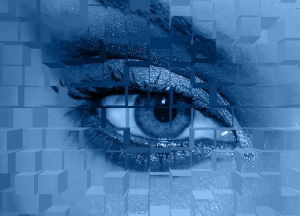 Many clients I work with return to me for a reading as they are aware through my Reiki/Energy therapy I see auras, chakras and etheric cords. I also see angels, departed relatives and pets, spirit guides, as well as animal guides.
Most people who want a reading do so because they have unanswered questions, need a second opinion, are uncertain about a current situation, are trying to avoid making a future mistake or need reassurance and peace of mind.
This is where card readings are so lovely. I am normally guided to, or know in advance, which set of cards I will be using with a client. I tend to use Oracle or Angel cards for readings as they are more positive in imagery than the traditional tarot. In the Angel cards, for example, the swords from the traditional tarot have been replaced with unicorn horns – a lot nicer for most people.
The relevant part of the cards pictures "light up" for me in my mind, I see or sense extra images within the illustrations or I hear the words I need to say. Sometimes I actually smell the answer I need such as rose for a flower or person's name.
Now and again deceased relatives or spirit animal guides (such as a dog for companionship, an owl for knowledge) may assist your reading, this however is not guaranteed. I am also sometimes compelled to use an extra card or a certain passage within a book to provide a highly relevant message for a client.
I know that having a natural talent like this is extremely lucky. However, I am constantly learning to ensure I provide clients with the guidance they are seeking.  I have trained with some of the best internationally in this field of Readings. I qualified through Doreen Virtue as a Certified Angel Card Reader, trained under Energy Healer Deborah King as a Certified Spirit Guide Coach and lastly, under the coaching guidance of Robert Reeves, became a Certified Flower Therapy Healer.
Most of my clients hear about me from recommendations from friends and family who have previously been to see me. Here is a sample of recent Facebook client feedback:
"If you want a real reading from a real woman then Julia is exceptional! I cried, I laughed & it was a massive boost as I've been a lost soul. It was so accurate & very much therapy as well. Best reading ever & I've had many over the years"  September 2017
"Had my Angel cards done 12 months ago, had a good reading which focussed mostly on my career and love life later on in the year…12 months later everything Julia read came true, there are a few things left to happen and I'm really excited to see how they pan out! Thank you Julia! X "April 2017
"Julia is amazing at what she does …Julia has helped me through the most difficult time of my life, relationship break up, temporary separation from children, court proceedings for the children and death/bereavement over the last 12 months, she sees it all telling me things accurately about events that were, are happening in the future that meant I could deal with them in the most appropriate way" April 2017
A reading with myself is currently  £25 for 30 minutes or £40 for up to an hour.
I also offer for national and international clients email/postal readings for £30
 Business Readings
I offer readings for people in business needing a general reading or more specific information relating to a certain issue/situation.
I have worked in senior management in sales and marketing within the commercial sector. I am therefore au fait with a lot of the business terminology and the pressures and demands on the business and the individual (s). Mistakes can be time consuming, costly and sometimes stressful. A business reading can help offer the support you may be seeking.
All business readings are confidential and I am happy to sign a non-disclosure agreement if necessary.
A business reading with myself is currently £30 for 30 minutes and £50 for up to an hour.
Please note:
If this is your first ever reading or you are religious you may feel a little uncertain. I am not into the occult and believe that angels, guides and departed relatives are there to offer their often unconditional love and support. How wonderful to have a little extra help when you need it.
Every now and again most professional readers will have a client who they feel they cannot assist or is meant to visit another for a reading. If I feel I am not the right person to assist you I will attempt to let you know when you make the appointment. I want my clients to feel happy and confident in recommending me to others.
Under current UK and European laws it must be stated that all readings given are for entertainment purposes only.
Image courtesy of http://kaboompics.com