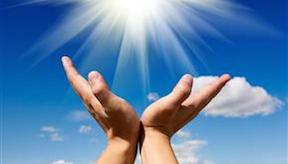 Reiki
Reiki literally means life force or life energy.People of any age can receive Reiki and it works in conjunction with prescribed medication. Reiki is being more widely offered in hospitals, clinics and in palliative care. Reiki promotes relaxation and therefore is ideal for the reduction of stress. It aims to enhance the natural power of the body to heal itself. Reiki is compatible with all faiths.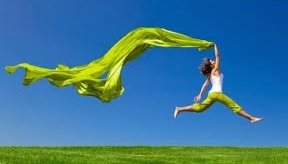 Healing
Energy healing can be known under many different names such as: energy medicine, energetic healing, energy therapy and bio-energy therapy.
You may be considering energy healing as you don't know what is wrong with you, or you feel the medical profession cannot help you properly, or you may feel your recovery is slower than you anticipated.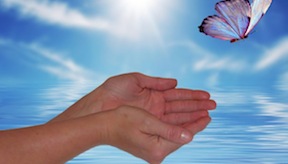 Cord Cutting
Feeling depressed, tired or drained of energy? Can't get over a relationship or a divorce? Struggling to get over the loss of a loved one? Feeling stuck in a rut? Are you cross or angry for no reason? Sometimes, even though a person may no longer be in your life, the emotional cord still remains. It is at these times we may just need a little extra help in the form of cord cutting.
About Culcheth Healing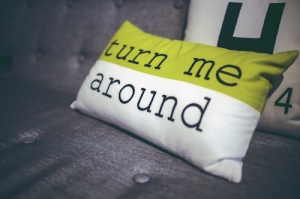 I am a trained Energy Healer and fully qualified Reiki Master and teacher based in Culcheth, Warrington. I specialise in releasing energy blockages within the body, which are believed to be the cause of illness and hinder people's recovery. Clients typically feel the benefits and report an improvement in their symptoms after the first or a couple of treatments with me.
Clients come to Culcheth Healing from across the North West: from Cheshire, Lancashire, Greater Manchester and Merseyside; or sometimes just locally from Warrington, Wigan and St Helens.
Reiki and Energy healing can be of benefit in life:
In times of crisis: such as after the loss of a loved one
When you feel you are unable to deal with or unable to let go after a major life event: such as divorce, separation, redundancy or bankruptcy
In recovering from surgery or illness
When you feel unable to cope with the pressure of work, career, exams or life in general
An appointment with me can help:
When you are feeling deep sadness, even with prescribed medication
When you feel exhausted, unable to sleep or drained of energy
If you are suffering with worry, anxiety, panic attacks or cannot relax
If you lack direction or feel there is more to life
Clients who come to see me may feel in utter despair- they feel lonely, isolated, angry or afraid. They may feel their doctor, the medical profession and even the people close to them do not fully understand their symptoms and how they feel; so feel they cannot be helped properly. They may feel their recovery is slower or more painful than anticipated or necessary.
Clients want to feel better and more in control so they can move forward with their lives in a happier frame of mind.
Hopefully the information and selection of clients' testimonials on my website will help you. However, if you have further questions or would like to make an appointment feel free to contact me.
Kindest regards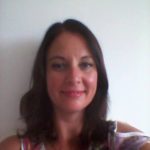 Julia Trickett
Some Words From My Clients
I found Julia and booked in for Reiki with her when I was looking for an antidote to my life consisting of work work work, commuting driving and zoning out Monday to Friday.
Julia created a super relaxing and caring atmosphere for the session and she chilled me right out. I hadn't expected it but it gave me all sorts of mental images and pictures from being in such a relaxed state. The healing & nurturing of the session also really importantly pressed the reset button on my body's mojo: I've had zero pain in my kidney since.
We chatted after, Julia is very perceptive, in the weeks since I've improved my work life balance as a result of her directness, I've taken up golf and go the driving range on my lunch hours, and also began martial arts classes midweek – strange choices but it's pretty cathartic & satisfying to make time for the things in your life that suit your energy states.
Julia emanates her own vibrancy and I recommend anyone to visit her and feel the benefits yourselves of this kind of expansive positivity of a Reiki session with her.


Janine,

Formby, Merseyside
Hi Julia, just had to let you know my legs are feeling great, lost that heavy feeling and much more flexible. Have more energy and feeling good. So a big thank you, and look forward to your next coffee morning. X

Beryl,

Warrington, Cheshire
Julia as a professional healer is fantastic, she relaxes guides and supports you through your treatment completely: helping a very personal introspective experience seem perfectly normal with someone you've only just met. As someone who was slightly sceptical but open minded about holistic treatments, I have personally found a sense of calm and peace which has allowed me to let go of the sadness and anger holding me back. I cannot recommend Julia highly enough and am personally looking forward to further sessions

Aged 32,

Atherton, Greater Manchester
I asked Julia at the start of the appointment which part of the body she felt she would be working on and she said my bottom half of my right leg. During the treatment she worked on my throat Chakra which was blocked and also, as she said she would, on my right leg. She told me I had had a very bad fall in the past that was causing me problems and she was sending healing to the area. She was correct I had a fall when holding my new born baby 32 years ago! She even identified the correct spot on my leg. I could feel the healing energy working on me even though her hands did not touch my body. Amazing, I will be back for more treatments

Debbie Aged 52,

Runcorn, Cheshire
At the time I booked the treatment I was undergoing a stressful period in my life. I felt totally relaxed during and after my treatment with you. You also picked up on my lower my problems and worked on this area for me, which felt amazing afterwards. I have never had Reiki treatment before and would highly recommend this to anybody. Even though your hands never actually touched me, I could feel and sense the areas you were working on. I felt like I had spent a day at a spa, I felt that good afterwards. Thank you once again and I will be definitely be seeing you again soon

Aged 38,

Warrington, Cheshire
A wonderful experience, I felt relaxed throughout the Reiki and could feel the healing occurring inside. The next day I felt like a weight had been lifted from my shoulders and I could have run a marathon

Julie Aged 47,

Warrington, Cheshire
I would just like to thank you very much Julia for my session today. I feel absolutely fantastic if a bit tired. You have a lovely manner and I warmed to you very quickly. You've helped me to feel so much better and given me tips to carry on getting better. I've already passed your name and website on to a couple of friends.

Sue,

Birchwood, Warrington, Cheshire
I went to see Julia to help me after a very traumatic me in my life.   After the first appointment I felt much calmer and less emotional,  I asked for energy healing, as a therapist I find this type of healing beneficial for me.  Julia has a wonderful calming energy, she is very knowledgeable and puts you at ease.    She worked on areas I had been having problems with and not mentioned to her, I felt very peaceful during the session and knew that she was working to help bring me back into balance, mentally, physically, emotionally and spiritually. Thank you Jill

Jill,

Warrington, Cheshire
A wonderful experience, I felt relaxed throughout the Reiki and could feel the healing occurring inside. The next day I felt like a weight had been lifted from my shoulders and I could have run a marathon

Julie Aged 47,

Warrington, Cheshire